Vanilla Sprinkles has 4 original flavours that were created to be at the van all the time! 4 options that would suit and keep everyone happy!
These 4 were easily the most popular before the van began.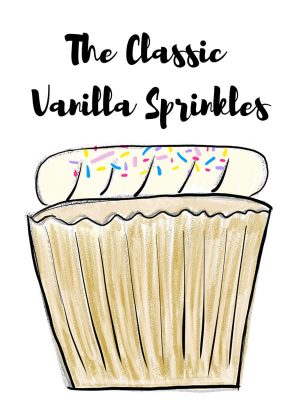 The Vanilla Sprinkles has been around since the very beginning of time! It was created back in 2017, after finishing a little youtube video series. I spent 4 days trialing out different vanilla recipes till I found the one that makes the best cupcake! Now this recipe is perfected, and used as a base to create even more flavours!
Chocolate had to be included in one of the orginials! This recipe is different again to our Vanilla Cupcake, with a whole different method used to make them too! Making them chocolatey and fluffy like our trusty Vanilla! The topping, of course had to be Mini M&M's after them being a favourite on our DIY market stand!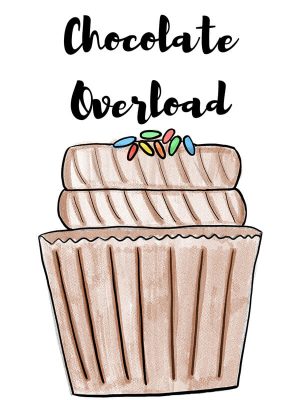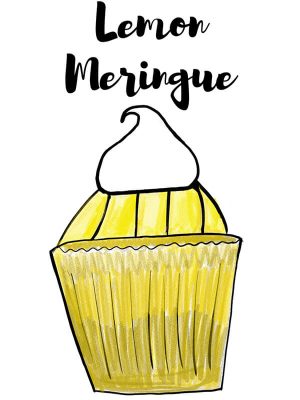 Lemon Meringue, my Mum's Favourite! After all the support, my mum has given me in my business, she had to have her favourite available all the time! This one is differently a favourite by many regulars too! It's made with homemade Lemon Curd, in both the cake and the buttercream, finished with a handmade meringue too! Even some of the little kids love this one because of the little meringue on top!
Rainbow on Rainbow, the most wanted cupcake by both young and old! If only I knew, when I started to doing these, how many I would actually end up doing! They can be the most time consuming to make, but the smiles they deliver makes them worth that and more! With a new technique developed, these can be made quicker and easier, to make sure we can keep up with demand! The rainbow is made with 3 colours, blue, yellow and pink, topped with the sour Rainbow Nerds!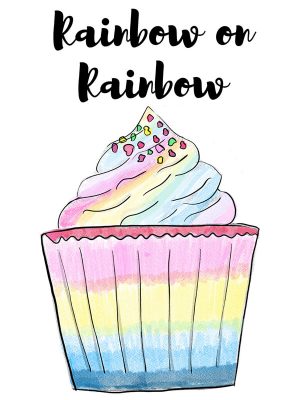 he 4 Cupcakes that started us on the journey of Vanilla Sprinkles, the Coffee and Cupcake van! So every week there is always them 4 plus 4 new flavours available every week too!